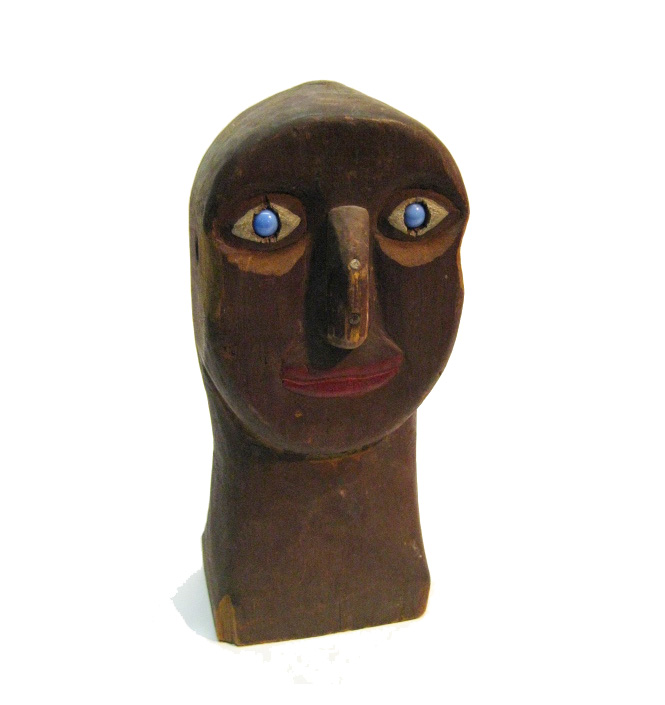 Folk Art
WV Carved Wood Head
I found this guy in Preston County, WV some years ago and he has been watching what goes on here from the mantle ever since—probably good he doesn't talk.
The blue eyes are glass marbles that must have been jammed in after soaking the wood cause they are tight and bigger than the opening looks. The nose is a separate piece of wood attached with 2 nails. He has a 1/2" hole on each side of head, not sure if this was for attaching ears or from previous construction project.
Carved from a sawed pine 4" x 6" beam. Base measures 3.25" x 5.25" and 13" tall.