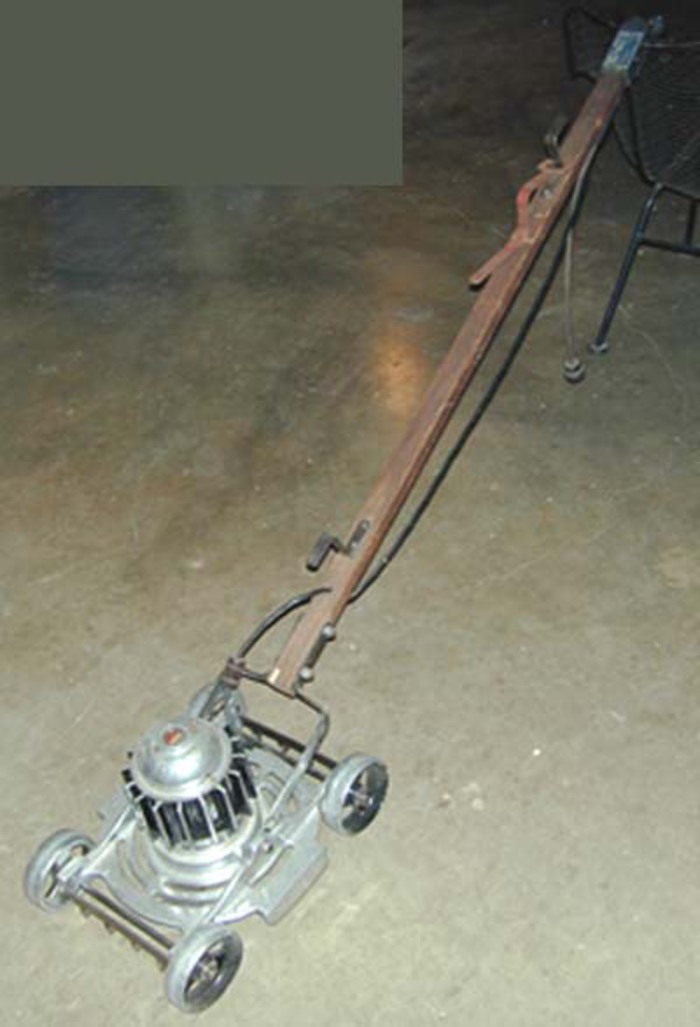 Art Deco
Art Deco Cast Aluminum Electric Lawn Mower
This mower was used in a cemetary for mowing around headstones. This was part of a maintenance kit including hedge clippers, edger and generator. I believe made sometime in the 30s. Runs quietly so it would not disturb the "residents".
Made entirely of cast aluminum, except for a wooden shaft. When running the red/white flag spins in center of motor. Has the original wrench, for removing blade, that is hanging on metal arm used also for wrapping electric cord.
Deck is 17" x 12" and blade is 9".