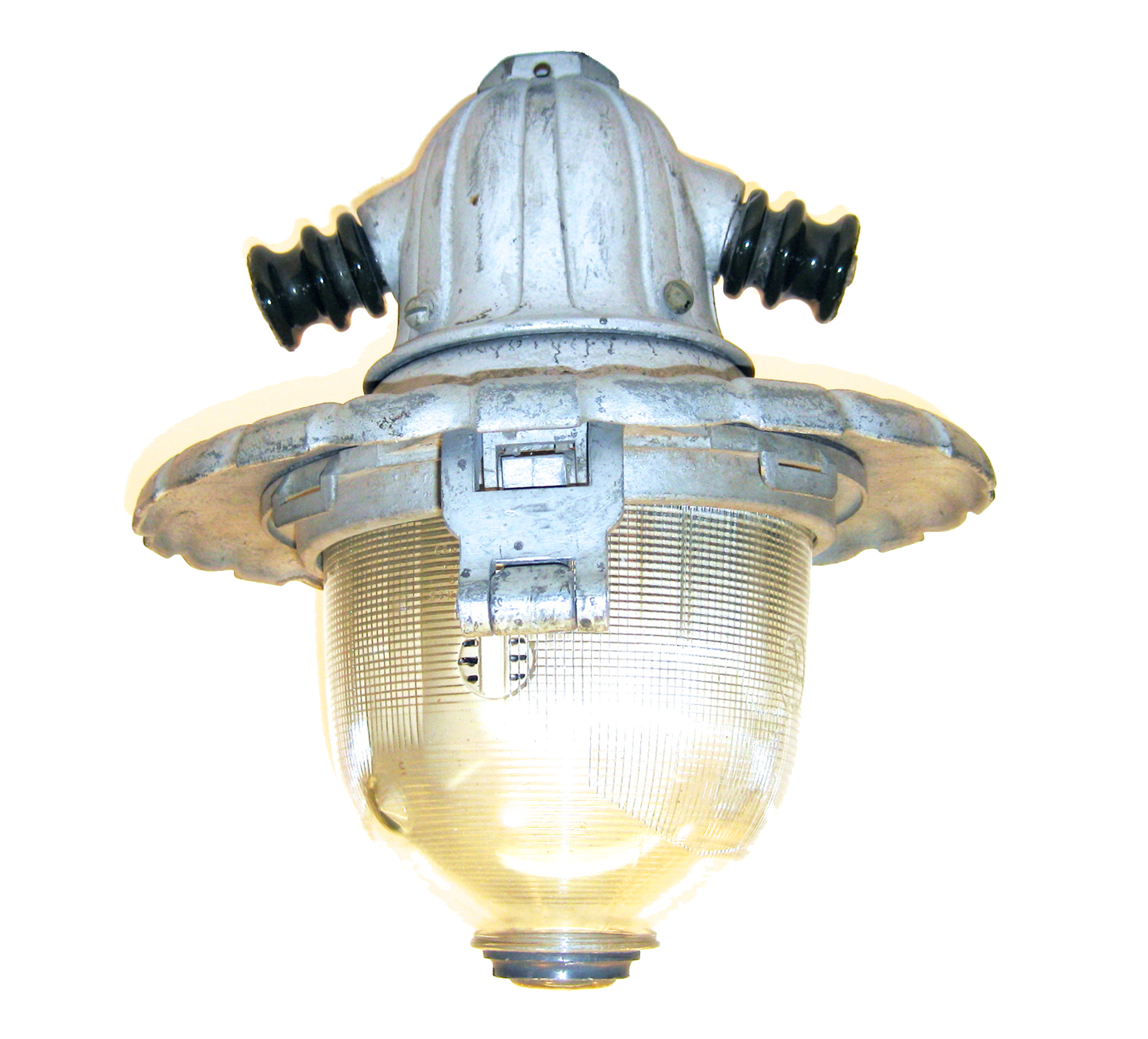 Appliances and Electrical Oddities
Ornate Sunburst Cast Iron Industrial Holophane Light
Coolest holophane lamp I have found. I'm not sure where this was used in the past, but it would look great over the kitchen table.
Has two thick globes that are connected by the threaded collar on bottom. Explosion proof. Globe Marked "HOLOPHANE 2 WAY" with a sunburst logo.
Small circle in glass from a a BB gun or sling shot, no other damage. Casting lines appear like cracks, but are not.
Skirt is 14" diameter and total height is 16". Weighs 20lbs.